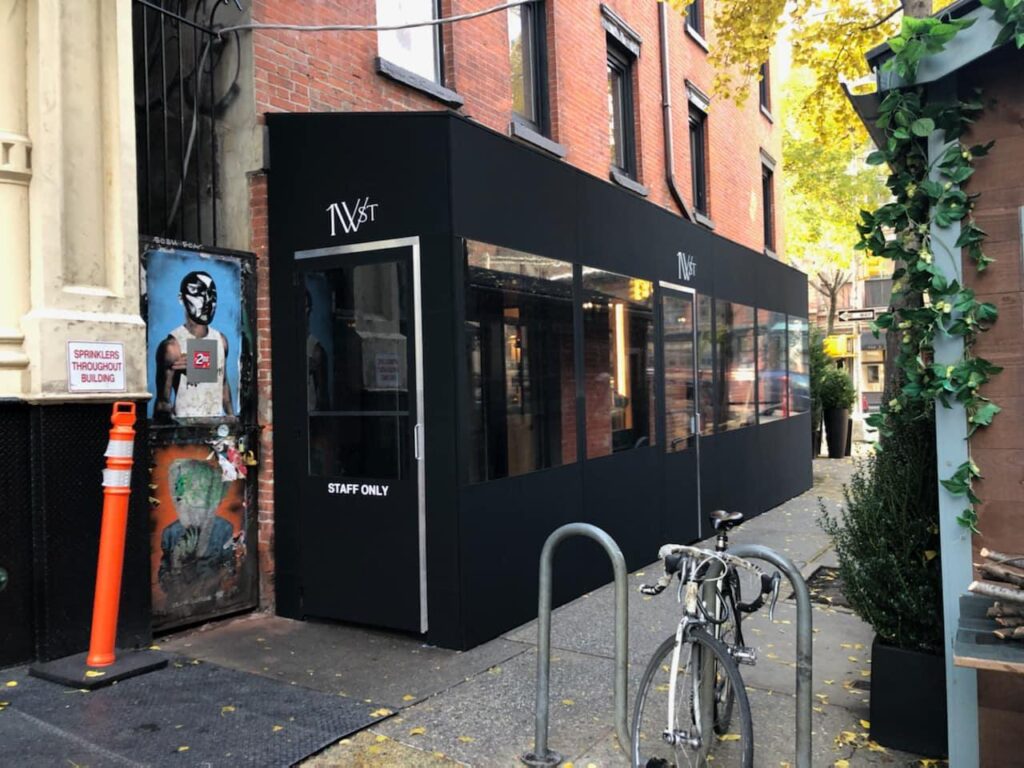 If you own and operate a business in New York City or surrounding areas, you know how important it is to invest in a winter vestibule. These vestibules are designed to provide customers with warmth during the brutal winter months. However, as spring approaches, you must figure out what to do with your winter vestibule. 
Leaving an unused vestibule attached to your building during the warmer parts of the year can affect the public perception of your business. Rather than giving potential customers the wrong idea about your business, you need to work with a company that can remove and store winter vestibules in NYC. 
Below are some reasons why investing in professional winter vestibule removal, storage and re-installation is important. 
Avoid Damaging Your Winter Vestibule During The Removal Process
Some business owners mistakenly think that winter vestibule removal is a job they can handle alone. After all, all you have to do is remove a few screws and bolts, right? Wrong. In reality, removing a custom enclosure like a winter vestibule is extremely difficult. One mistake during this removal process can irreparably damage your vestibule. 
Instead of dealing with the cost and aggravation, this damage will cause, you need to realize the importance of hiring professionals. With professional assistance, you can get this removal process handled correctly. Our team can remove and store winter vestibules in NYC. We will also re-install your winter vestibule when the weather in NYC turns cold. 
A Chance To Clean and Repair Your Winter Vestibule
When our team removes your winter vestibule, you can make some much-needed improvements. Cleaning and fixing any repair issues your vestibule has will prolong its life. You can also do things like add new graphics to improve the appeal of this custom enclosure. Our team will be there every step of the way to help you with winter vestibule maintenance and repair. 
Store Your Winter Vestibule In a Safe Place
After your winter vestibule is removed, you'll need to figure out how to keep it safe and damage-free until it is needed again. Storing this enclosure in the wrong environment can lead to significant damage. Instead of replacing your vestibule prematurely due to storage mistakes, you need to find a better solution. 
The place where we store winter vestibules in NYC is climate-controlled. Our storage facility is also extremely safe and secure. You will have peace of mind knowing your winter vestibule is protected from the elements while not in use when using our services. 
Getting Your Winter Vestibule Re-Installed Correctly
Winter will be here again before you know it. When this time comes, our team will re-install your winter vestibule. We have a team of experienced workers that can quickly re-install this custom enclosure. Allowing us to handle this job frees you up to focus on more important aspects of running your business. 
Need To Store Winter Vestibules in NYC?
If you want to protect your winter vestibule during spring and summer, using our storage, removal and re-installation services is vital.