Annual Removal, Storage, Cleaning, & Reinstallation Service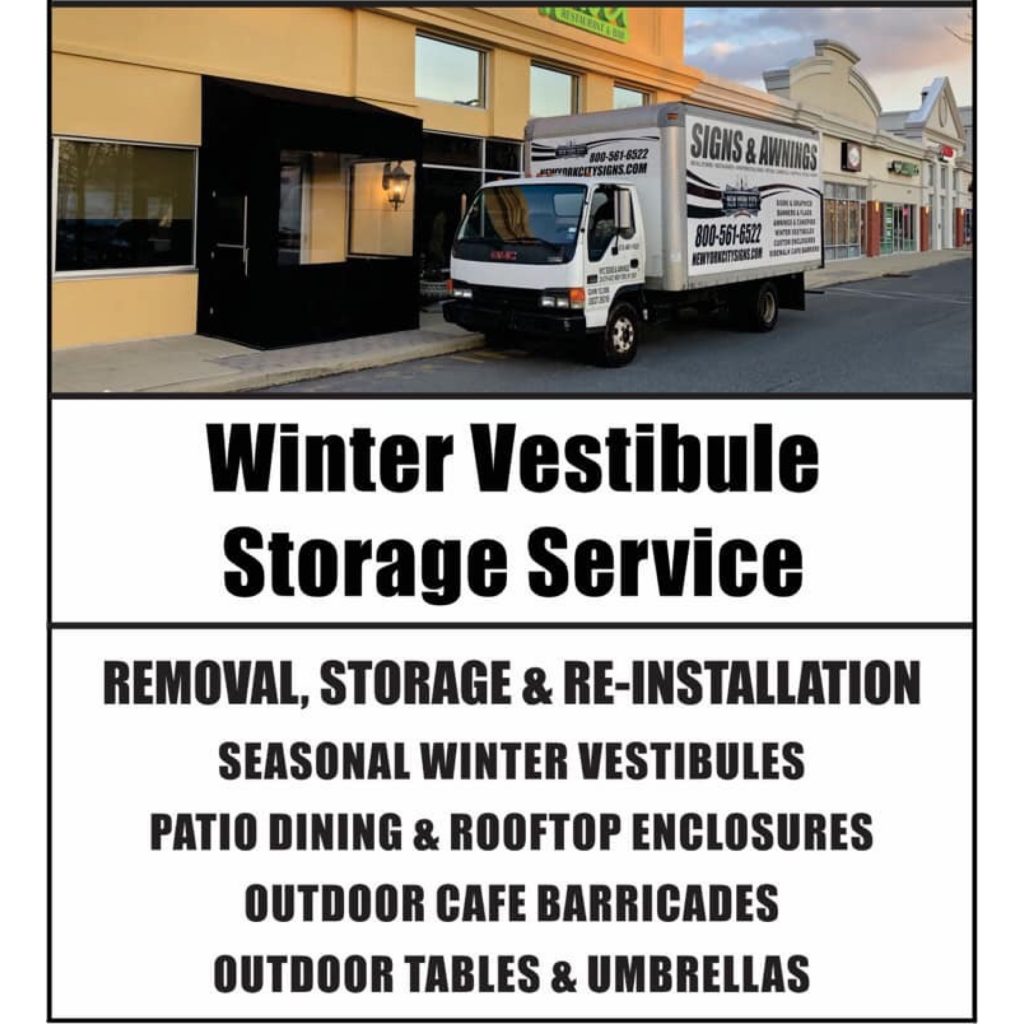 New York City Signs & Awnings provides storage service for your seasonal vestibule enclosure, dining enclosure, or temporary awning canopy enclosure. Our annual storage service includes removal of your winter structure at the end of winter, storage of your vestibule, and then re-installation the following fall. While your vestibule is in storage we will check it over for defects clean it and put it in our secure warehouse. We can also install and remove your enclosure if you would like to store it at your facility. We can also store your outdoor seats and tables, sidewalk barriers, umbrellas, and any other seasonal items you wish to have put away until they are needed again.
Design, manufacturing, installation and storage, we provide a turn key seasonal enclosure and winter vestibule service.
That's why year after year our customers depend on us for great ideas and excellent services to make the management of your seasonal vestibule enclosure system will be a reliable and functional addition to your business for years to come.
Pricing for storage is flexible and is determined by your specific needs. These costs are calculated by how many items you have and the specific services you require.  
 Feel free to contact us to discuss your specific storage needs. 1-800-561-6522
Winter Vestibule storage includes the following services:
Other items we can store for you: